About Us
If you have a question or other feedback for the folks behind Val'Cielle, send us a message!
---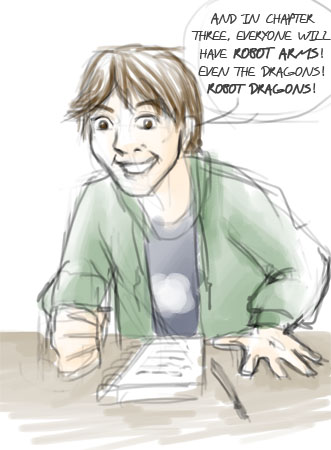 Seth Thomas
writer
When Anne wanted to draw another comic, but didn't want to write one, she called upon Seth to work something out for her. Val'Cielle was originally planned in 2006 while "working" behind a counter at a small store in a tourist town. He worked on many of the characters' original designs as well as planning the page layout and detailing action sequences… with dynamic stick figures.
---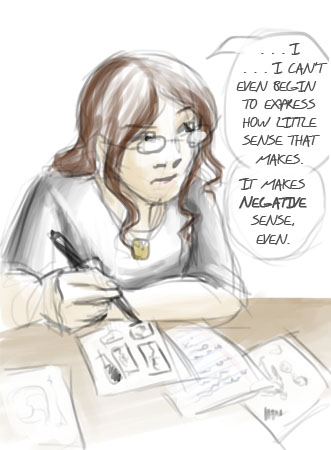 Anne Hoffer
artist
Not only is Anne responsible for penciling, inking, and toning the comic, she finalizes all character designs and assures consistency is maintained throughout the script. Anne's been crafting comics since 2003. Aside from drawing constantly, she's dabbled with voice acting, sculpting, and costume design. In the real world, Anne works in a forensics lab (it sucks more than you'd think).
---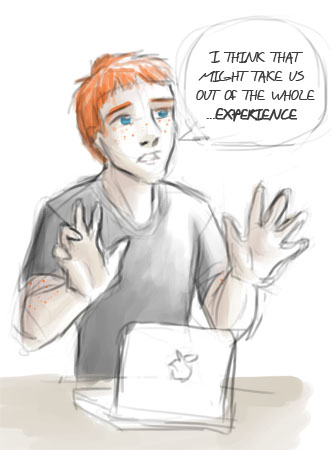 Sam Bolles
designer
Anne and Seth, knowing nothing about design, called upon Sam to create the website. He also works on the covers and is the one who made the original Val'Cielle logo. In the real world, Sam works as a graphic artist for a local paper.
---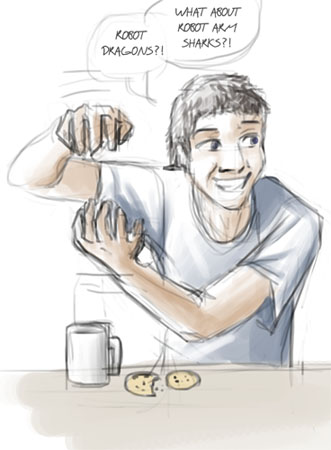 Jake Hume
webmaster
Jake built this website from the ground up. He's been working intimately with the rest of the group to try his best to make their ideas a reality. Fortunately, he created an extensive administrative page to make everyone's lives as easy as possible. There are plenty of ideas for updates that will certainly keep our digital wizard busy for months to come. In the real world, Jake is the web developer at a local county office and freelance web designer.
---
Acknowledgments:
Outside of these four, additional support was provided by Tonya Koval who originally designed the look of our villain back in 2003. She also came up with the name Val'Cielle. Brandon Richey provided indispensable onomatopoeia support.
© Seth, Anne. Built and hosted by Fragmented Development. Design by Sam Bolles.